Pastor Schedule
Monday, Tuesday, Wednesday:

10:00am - 2:00pm: Office Hours
After 4:00pm: available for home visits

Thursday:

10:00am - 2:00pm: Office Hours
11:00a - 1:00pm, Bible Study and Church Prayer Service
After 4:00pm: available for home visits

Friday:
Saturday:

Meeting Day with organizations and parishioners

Sunday:

9:30am: Morning Service
10:00am: The Divine Liturgy
12:30pm - 1:00pm: Christian Educational Classes for St. Kevork School Children
After 1:00pm: Fellowship with parishioners
Rev. Fr. Martiros Hakobyan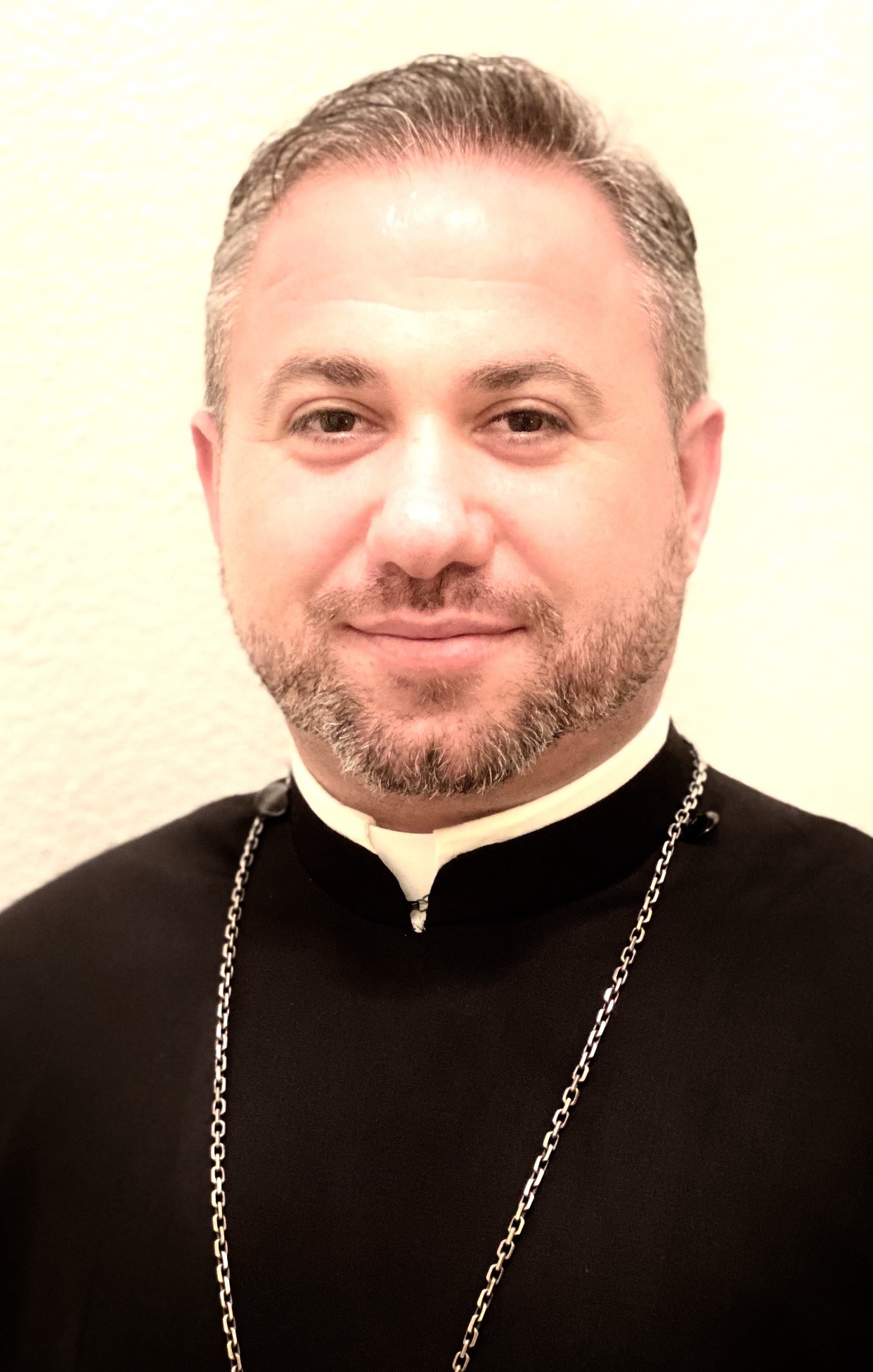 Fr. Martiros was born in city of Etchmiadzin, Armenia.
He Studied at the Gevorgyan Spiritual Theological Seminary of the Mother See of Holy Etchmiadzin.
On December 25, 2003, he was ordained a Deacon of the Armenian Apostolic Orthodox Church by His Grace Bishop Sion Adamyan, Primate of the Diocese of Armavir, Armenia.
From 2004-2007, he served as a secretary deacon of His Holiness Karekin II at the Catholicosate of Holy Etchmiadzin, than appointed as the official host of the Mother See of Holy Etchmiadzin.
In 2005, Fr. Martiros defended his thesis entitled, "University of Gladzor and Presentation of the Theses of Graduates."
On June 24th 2007, by the hand of Archbishop Viken Aykazian, he was ordained into Holy Priesthood at he Mother See of Holy Etchmiadzin.
In 2008 by the blessing of His Holiness Karekin II, Fr. Martiros was assigned to Armenian Diocese of America (Eastern) to continue his pastoral service.
He served at the St. James Armenian Church in Watertown, MA as pastoral intern and interim pastor at St. Gregory of Narek Armenian Church in Cleveland, OH.
In 2010, he completed Clinical Pastoral Education (CPE) in Cleveland Clinic Ohio.
In 2011, Fr. Martiros has been appointed as pastor of St. Kevork Armenian Church, Houston, TX.
In 2016, Fr. Hakobyan received his Master's Degree (Master of Art in Pastoral Studies) at St. Thomas University Houston, TX.
In 2017, on the occasion of 10th Anniversary of Holy Priesthood, Fr. Hakobyan received the honor of wearing the Clerical Cross (Lanjakhach) from His Eminence Archbishop Khajag Barsamian.
He also serves as board member of City of Smile - USA supporting children of Armenia who fight cancer and blood disorders.
Fr. Martiros is married to Yn. Hasmik Hakobyan, and they are blessed with two children; Jirair and Nareh.
Who was Saint Kevork?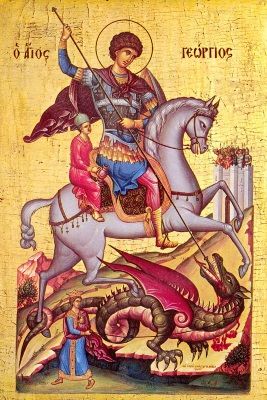 Saint Kevork, also known as Saint George, is an early Christian martyr who during the Middle Ages became an ideal of martial valor and selflessness.
Nothing of George's life or deeds can be established, but legends about him as a warrior-saint, dating from the 6th century, became popular and increasingly extravagant. The legend repeats the story of his rescuing a Libyan king's daughter from a dragon and then slaying the monster in return for a promise by the king's subjects to be baptized.
It is a theme much represented in art, the saint frequently being depicted as a youth wearing a knight's armor with a scarlet cross.